This has been my little handsome's favorite bedtime book for the past 1 month. Every night even after we have read other books, he will still BEGGED to read his favorite book. "Stick man!", he yelled in excitement.
Personally, I enjoy reading this book with him too (despite we have been reading this for over like 20 times or more?) . It is fun to read with all the rhymed text and the series of unfortunate incidents that Stick Man got into that made the children want to read on more. I particularly love the twist at the end of the story, how Stick Man finally got home to his Stick Lady Love and stick children three after the long adventure that kept him away from home.
Stick Man
Written by Julia Donaldson
Illustrated by Axel Scheffler
What is the Story About?
"Stick Man lives in the family tree With his Stick Lady Love and their stick children three." But it's dangerous being a Stick Man. A dog wants to play with him, a swan builds her nest with him. He even ends up on a fire! Will he ever get back to the family tree?
It started with me reading for the first 2 nights, but subsequently my little 5 year old decided to take over and I just relaxed and listen to him reading aloud. He loved this book so much that I wonder when would he finally allow us to move on to next. :)
His favorite parts had got to be these:
"I'm Stick Man,
I'm Stick Man
, I'M STICK MAN, that's me!"
"And I want to go home to the family tree!
"
"Stick Man, oh Stick Man, beware of the snow!"
"Stick Man, oh Stick Man, beware of the sand!"
"Stick Man, oh Stick Man, beware of the girl!"
The illustration is rich and captivating. It is also interesting to find that there are so many ways to play or do with a stick!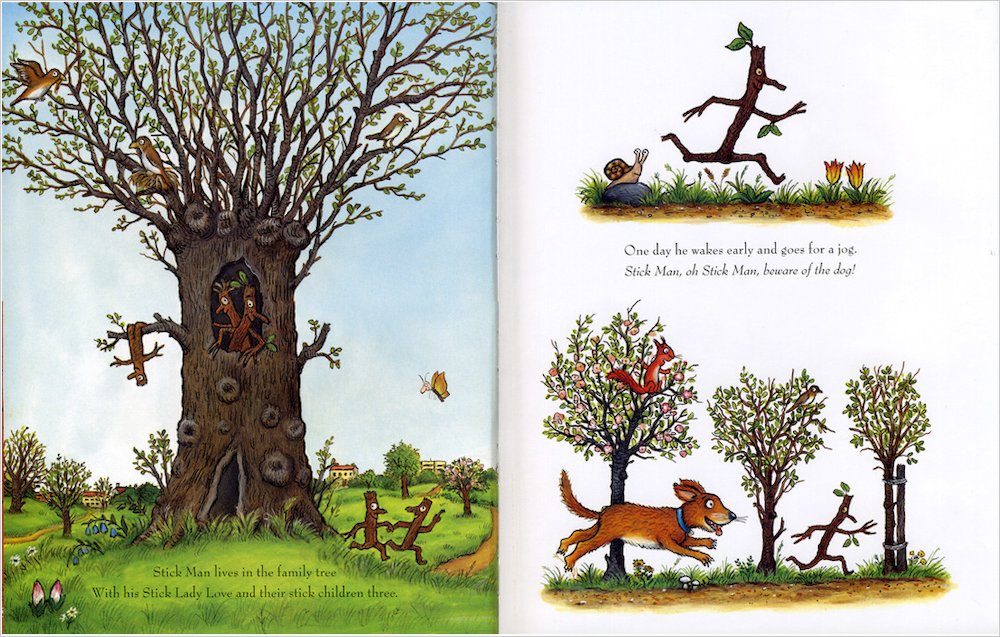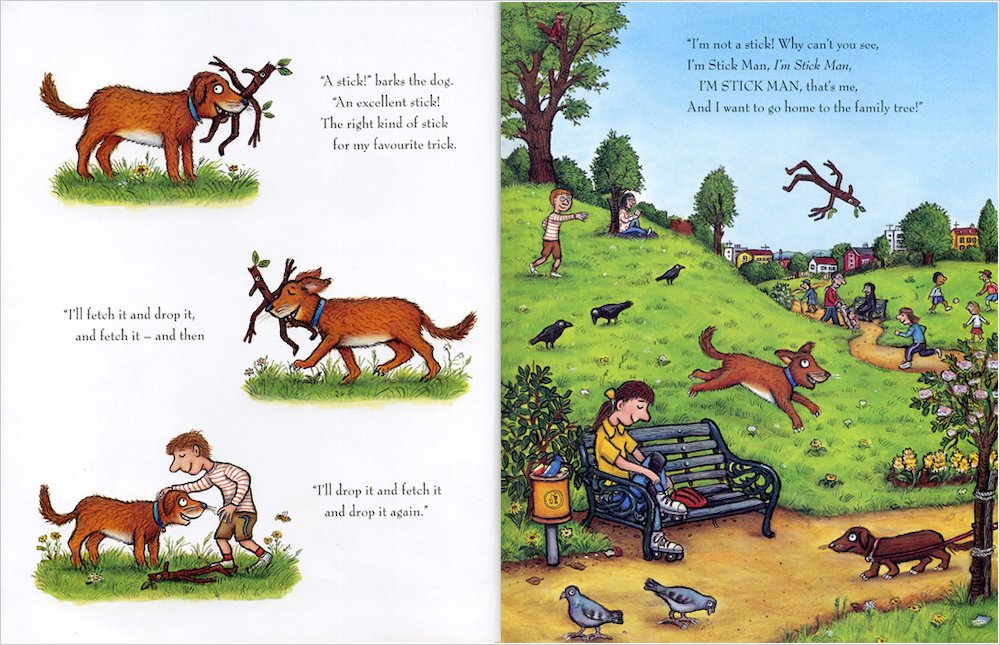 Want to make reading more FUN?
Check out the tips on sharing this books with little ones, as shared by Scholastic.
Something You Should Know About the Author...
Did I mentioned Julia Donaldson is also the author behind the best-seller children book, the Gruffalo's Child? We have 3 of the books and they are all beautifully illustrated with great story line that captivate the curiosity of the child. I shall share about the books in a separate post.
Can't wait to read this fun book with your little ones? Find it online today..
Copyrights © Pui Hua and
Fun With Little Ones
, 2012 - present. Unauthorized use and/or duplication of any materials/photos within this website without express and written permission from this blog's author and/or owner is strictly prohibited. Excerpts and links may be used, provided that full and clear credit is given to Pui Hua and
Fun With Little Ones
with appropriate and specific direction to the original content.